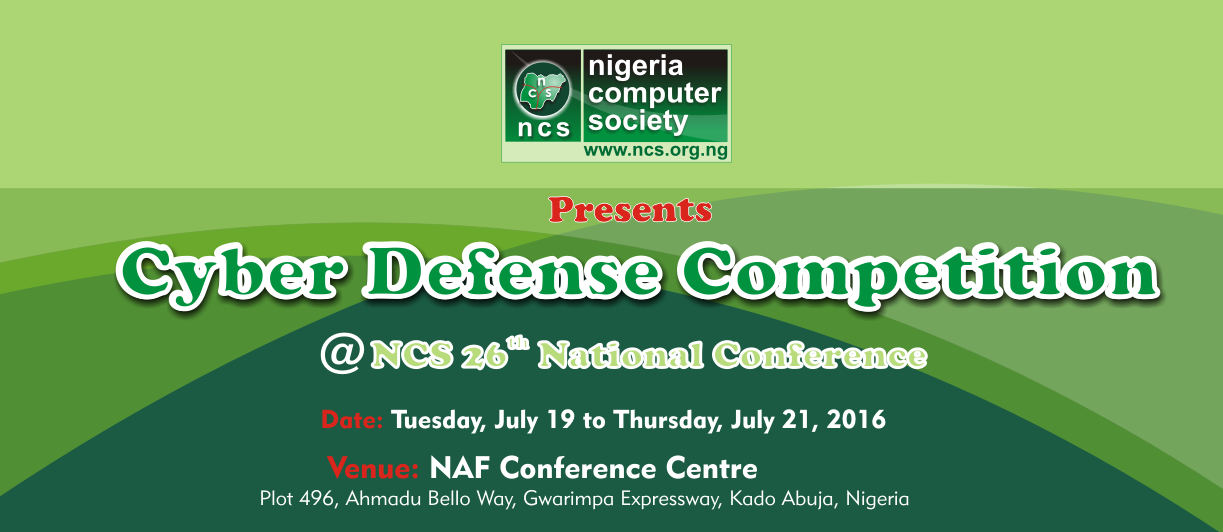 Cyber terrorists are an equal opportunity group. A cyber-attack is the deliberate exploitation of computer systems, technology-dependent enterprises and networks. Cyber-attacks can include the use of malicious code to alter computer code, logic or data, resulting in disruptive consequences that can compromise data and lead to information and identity theft. These attacks occur against both government and commercial organizations.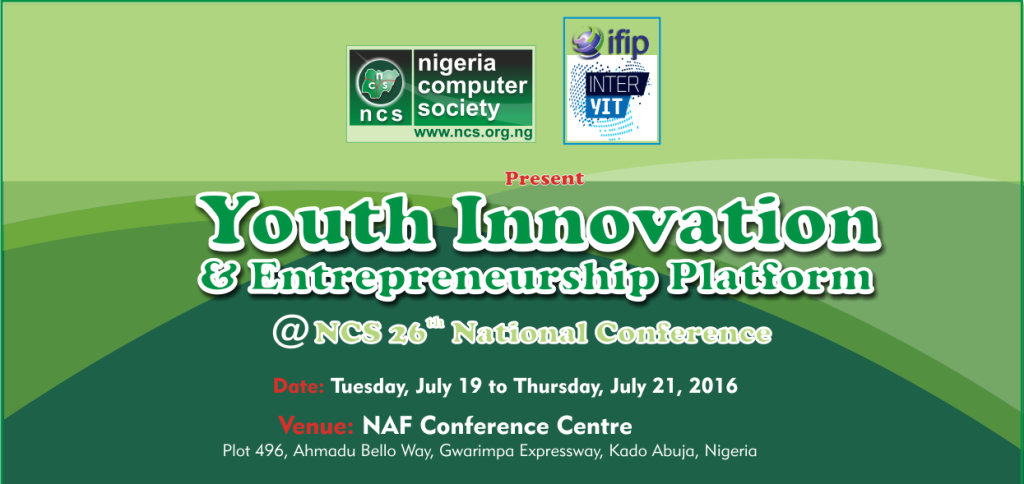 The Nigeria Computer Society (NCS) in collaboration with IFIP International Young ICT Group presents Youth Innovation and Entrepreneurship Platform (YIEP) at the NCS 26th National Conference taking place as follows:
Date: Tuesday, July 19 to Thursday, July 21, 2016
Venue: NAF Conference Centre, Abuja, Nigeria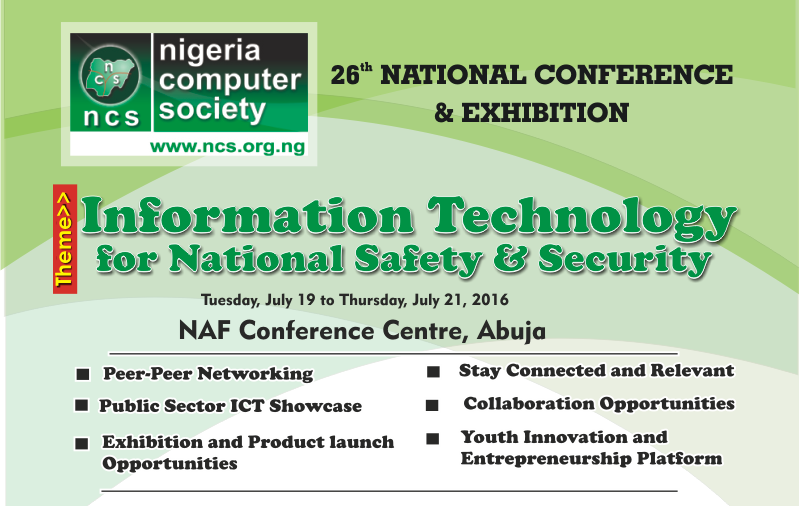 Preamble
Security is one of the most critical issues in Nigeria. In the 21st century, nations invest in Information Technology as the key enabler for National Security. The 26th National Conference will provide a multi-stakeholder forum to examine pertinent considerations in achieving IT enabled Security to advance and achieve Sustainable Development. Engagement opportunities will be explored during the Conference to present and develop effective strategies, creative approaches and practical solutions. The Conference intends to bring together academics, innovators, researchers, entrepreneurs, IT practitioners, policy makers in government and business people.
The National Information Technology Competition for Tertiary Institutions is hereby OPEN TO UNDERGRADUATE STUDENTS in all Tertiary Institutions in Nigeria – Universities, Polytechnics/Colleges of Technology and Colleges of Education
ABOUT THE COMPETITION
The National Information Technology Whizkids Competition is open to students in Private and Public Secondary Schools in Nigeria.