Nigeria Computer Society (NCS) President, Professor Sola Aderounmu FNCS has been announced as the recipient of the Special Recognition Award: For Promoting Advancement of Information Technology Professionalism in Africa.
Professor Aderounmu will be recognized at the Africa Information Technology & Telecom Awards (AIITA).
The 3rd West Africa Telecom Summit & Expo & Africa Information Technology and Telecom Awards 2016 will hold in Accra, Ghana at the Kempinski Hotel from May 20th to May 21st 2016.
Riding on the success of the previous ones, the main theme of the event is: "Connecting West Africa for Growth".
NCS President, Professor Adesola Aderounmu FNCS is scheduled to speak and join the Cyber Security Panel at the summit.
West Africa IT and Telecom Expo and Awards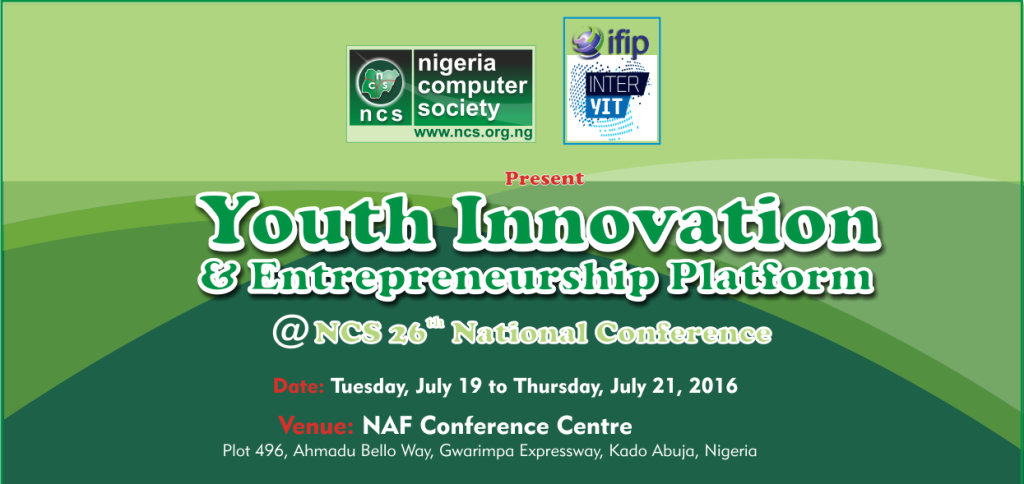 The Nigeria Computer Society (NCS) in collaboration with IFIP International Young ICT Group presents Youth Innovation and Entrepreneurship Platform (YIEP) at the NCS 26th National Conference taking place as follows:
Date: Tuesday, July 19 to Thursday, July 21, 2016
Venue: NAF Conference Centre, Abuja, Nigeria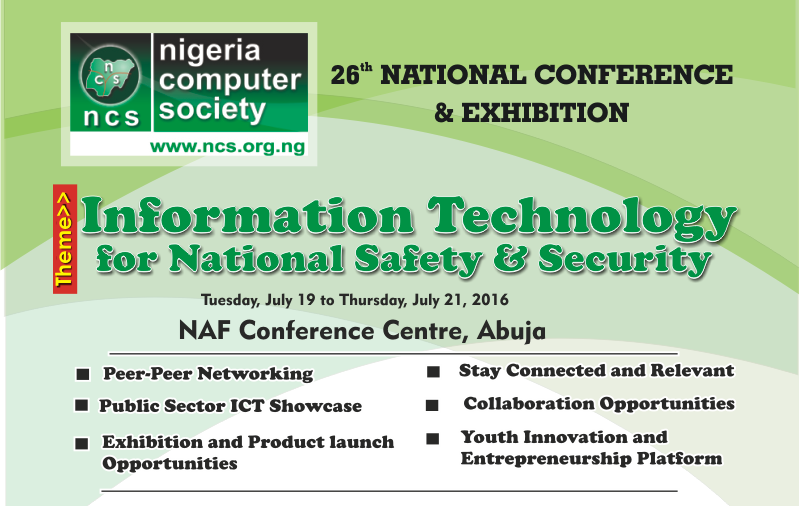 Preamble
Security is one of the most critical issues in Nigeria. In the 21st century, nations invest in Information Technology as the key enabler for National Security. The 26th National Conference will provide a multi-stakeholder forum to examine pertinent considerations in achieving IT enabled Security to advance and achieve Sustainable Development. Engagement opportunities will be explored during the Conference to present and develop effective strategies, creative approaches and practical solutions. The Conference intends to bring together academics, innovators, researchers, entrepreneurs, IT practitioners, policy makers in government and business people.
ABOUT THE COMPETITION
The National Information Technology Whizkids Competition is open to students in Private and Public Secondary Schools in Nigeria.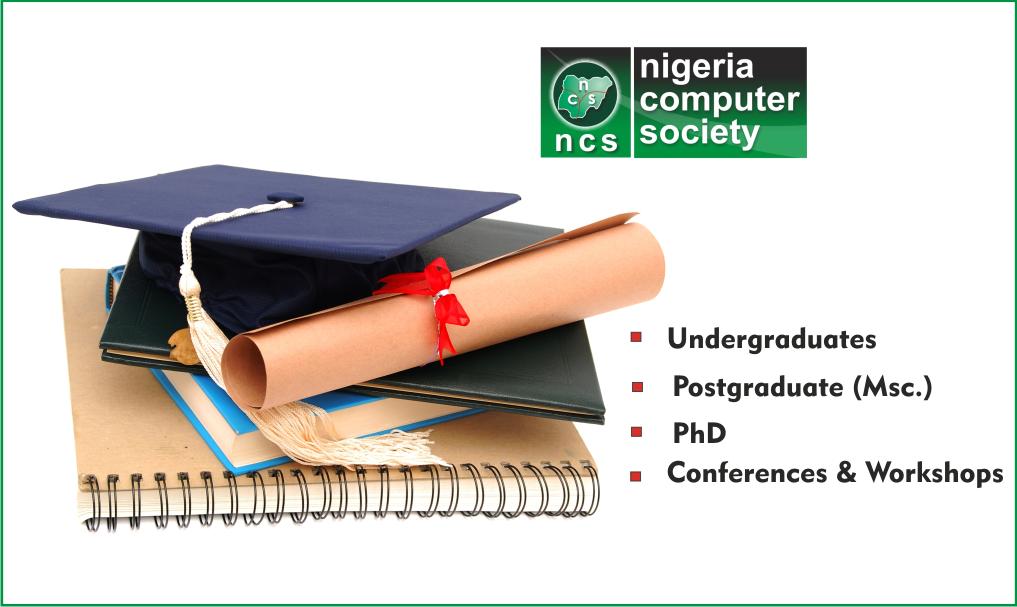 Introduction:
The Nigeria Computer Society (NCS) was formed in 1978 having transformed from the then Computer Association of Nigeria (COAN) to become the umbrella body of all IT professionals in Nigeria. Read the rest of this entry »