Engr. (Mrs.) Florence Seriki FNCS, Group Managing Director of Omatek Ventures, was named as the NCS Information Technology (IT) Personality of the Year 2015 during the National Information Technology Merit Awards organised by the Nigeria Computer Society (NCS) on Thursday, November 26, 2015 at the MUSON Centre. Engr. Florence Seriki was nominated alongside Engr. Etim Amana FNCS, the Group MD of MIS Group, for the Award. She emerged the winner of the Award after receiving the highest number of votes in an online contest on NCS Membership Portal.
Read Engr. Florence Seriki's profile below
Profiles:

Engr (Mrs) Florence SERIKI – Group Managing Director of Omatek Ventures Plc.
Engr (Dr.) Florence Omatule Seriki MFR, a renowned and accomplished Information and Communications Technology products and solutions consultant and industrialist of repute, a patriotic proponent of local content in manifold strata of the global computer assembly industry, a true amazon and an indispensable colossus in the scheme of African ICT growth and development.
Engr Florence Seriki possesses extensive experience in vast areas of manufacturing in the ICT sector in addition to various other germane trainings and certifications in relevant areas having obtained Bachelor of Science Honours (BSC) in Chemical Engineering from the prestigious University of Ife (now Obafemi Awolowo University). She was appointed a fellow of the Nigerian Society of Chemical Engineering, Fellow of the Nigerian Computer Society, Fellow of the Nigerian Society of Engineers (FNSE) and conferred with the Presidential National Order of Merit Award as Member of the Federal Republic (MFR).
Today,   she has made a huge success of herself as an accomplished corporate industrialist of almost three decades that has hitherto served as Africa's ICT sector in various capacities via the Omatek Ventures Plc and its various subsidiaries; that she founded and nurtured to an enviable conglomerate.
In terms of capacity and proficiency in corporate leadership, Engr Florence Seriki has proven to be sagacious, ingenious and posses a rare and exquisite skills of corporate administration and innovation. She was one of the pioneers of the Lagos Business School (AMP-1) thereby equipping her for the immense and outstanding services she has hitherto rendered to her fatherland, climaxing as the Founder and Group Managing Director of the Africa's foremost ICT products and solutions firm at such a time that germane ICT development and allied matters are the most important pathway to achieving the Africa's development and Nigeria's vision of becoming one of the most developed nations of the world.
Today, Africa is reaping the dividends of her dedication and brilliance as manifested in being the first to build the first completely knocked down computer components factory in Nigeria and Ghana.
Omatek is the pioneer and the only factory on the African continent involved in the production of computers, casings and speakers from completely knocked-down (CKD) components. Operating at 25 per cent capacity utilisation, the Omatek Computer factory rolls out, per annum, 120,000 speakers, 120,000 casings and 48,000 fully-built PCs. Interestingly, the Omatek factory now assembles OEM brands for other brand builders, both local and foreign.
Omatek has kept enlarging its coast by diversifying its business into other related areas. In taking Omatek to the next level, Engr Florence Seriki is now leading the crusade of making Nigeria a 24-hour lighting nation with the introduction of 24 Hour power lighting solution. This development will lead to unprecedented 70 to 85 per cent reduction in energy consumption in Nigeria.
Engr Florence Seriki has been described by many of her friends and associates as a brilliant Amazon, a legendary corporate industrialist, diligent, amiable, intelligent and humble patriot of impeccable antecedent, responsive, responsible and dynamic mother, generous and passionate investor in youths, student and community ventures.
She has been celebrated in many quarters consequent upon her superlative achievements as Africa's patriotic amazon. At the last count she has been decorated with over 250 awards. The latest being an honourary doctorate of science award by the European-American University and the Doctorate of management by the CALEB University.
She had won over 100 awards. These include
Woman of the year award
Most Fascinating Nigerian (MFN)-Press Merit services
Most Outstanding/Innovative company of the decade – Africa Digital Awards 2010
Computer Hardware of the Year 2010 –National Information technology Merit Awards
Best Computer Company of the Year 2010 – West Africa ICT Development Awards
Professional Fellowship Award-Nigerian Computers Society
Female Entrepreneur of the Year 2009-Equisite Magazine/Eloy '09 Awards.
Life Time Achievement Award for revolutionizing IT in Nigeria-3rd Lagos Enterprise Award 2009
Distinguished Alumni Award-Obafemi Awolowo University Alumni Association(Lagos Branch)
Legend of Technology 2009 – Titans of Technology
Nigerian American Chamber of Commerce Young Entrepreneurship Award
Outstanding Female Entrepreneur of the year, 2003
Dr. Kwame Nkrumah Excellence in Enterprise Award, 2005
Best IT Woman of the Year 2003
Distinguished O.A.U Alumni Award for outstanding Achievement in IT
Digital Peers International Award of Excellence, in recognition of immense contributions to ICT, 2005.
African leader par excellence Award 2008 by the international institute of comparative leadership for Africans and blacks in diaspora and the Accolade communication.
Omatek factory had won the best system builder West, East and Central Africa in 2003 after beating over 43 countries and brands.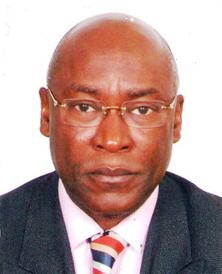 Engr. Etim James Amana – Group Managing Director of the MIS GROUP
Etim James Amana is currently the Group Managing Director of the MIS GROUP and has had a career in Information and Communication Technology that has spanned over 32 years. Having been involved in this wonderful world in these years he has seen it evolve from the DEC PDP 11/23 256k RAM and 350K Storage and X-25 dominated enterprise computing environment to today's highly personal, pervasive internet, cloud computing and mobile device driven world.
In that time, Engineer Etim Amana has had the privilege of working with the best in the industry most notably Hewlett Packard who trained him to represent them both Technically and administratively within the West African Region where he met fascinating people in all manner of organizations from start-up companies to multi-national corporations,  NGO's to national governments in various roles with all kinds of responsibilities including COOs and CEOs. This exposure made him an invaluable resource in Hewlett Packard Africa Team.
His passion now goes beyond technology into mentoring the young technocrats to grow and innovate thereby expanding the ever growing technology frontiers much more than people of his generation ever could.
Engineer Amana graduated from the Ahmadu Bello University, Zaria in Civil Engineering in 1978 and after practicing for 3 years further obtained a Master of Science degree in Structural Engineering from University of Surrey, Guildford, United Kingdom in 1982. After his Masters program, Engineer Amana worked as an Application Engineer/Programmer with Structures and Computers Ltd. in Norbury, UK for about a year. After this experience, his career was to take a different path.
In 1983, Engineer Amana returned to Nigeria and co-founded Management Information Systems Company Limited one of Nigeria's foremost Information and Communications Technology companies till date. His strong Engineering background and Entrepreneurial spirit saw the company grow from a staff strength of 2 to over 150 within 10 years. As at 2015 over 600 people have passed through Engineer Amana's tutelage with majority of them becoming CEOs of large IT Corporations or Strong Entrepreneurs in the IT industry..
Having been very successful in start-up companies, Engineer Amana established two new companies as a spin-off to MIS namely MIS Software Nigeria Ltd. and Synapse Technologies. Engineer Etim Amana is a chartered Engineer, a member of Nigerian Society of Engineers, COREN, a member of the Nigeria Computer Society (NCS), Nigeria Professionals of Nigeria (CPN) and a member of the Institute of Structural Engineers of United Kingdom. He is the Chairman of MEGATECH Group of Companies, a group actively involved in Software Engineering, Aerial and Satellite Mapping and Telecommunications.
As a way of giving back to the community Engineer Amana is active in his local community where he sponsors annual Medical Treatment for his Local Government and has also established Scholarship and Mentoring schemes for the youth. For his deeds, the community conferred a chieftaincy title on him in 2007. Engineer Amana is happily married with 3 Children.