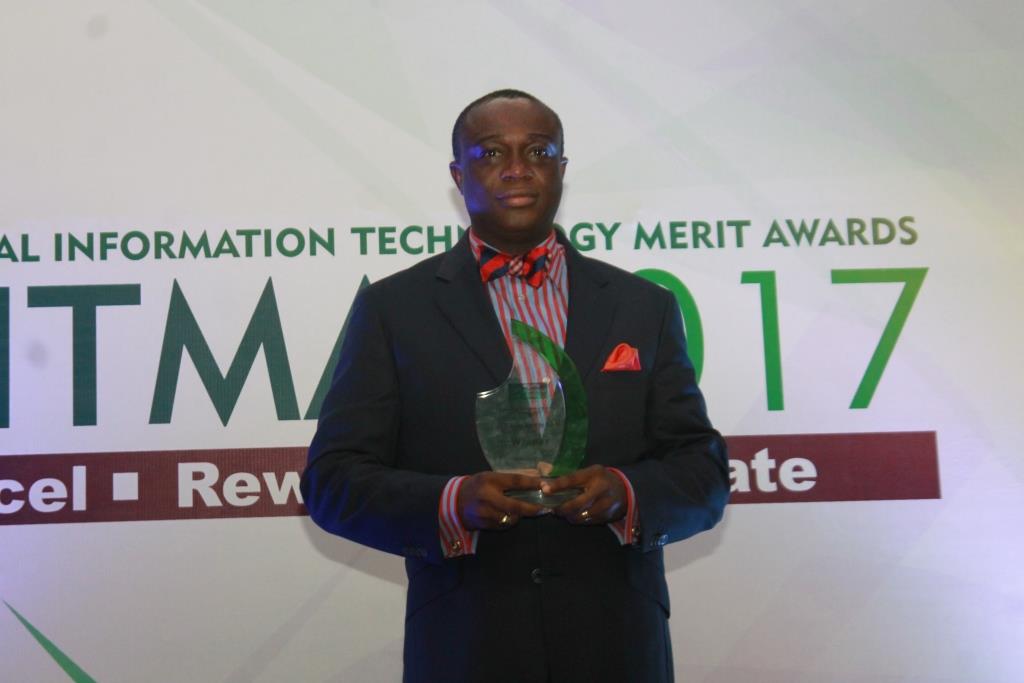 Vote Starts: Nov. 21, 2017 | Vote Ends: Nov. 30, 2017 (12 noon) | CLOSED
Meet the IT Personality of the Year 2017 Nominees
---
Mr. Amos Emmanuel – Chief Software Architect/Chairman, Programos Software Group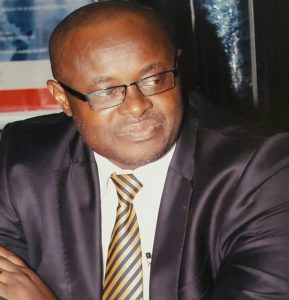 Mr Amos Emmanuel, born in Lagos, hails from Essien Udim LGA of Akwa Ibom State, Nigeria. He is Chief Software Architect/Chairman, Programos Software Group. He attended Saint Finbarr's College, Akoka, Lagos before proceeding to the University of Lagos where he studied Computer Sciences and later Finance and Banking between 1982 and 1989.
Prior to the formation of Programos Software, the multi-programming polyglot and financial management expert with over 25 years experience, had been ICT backbone to numerous financial and academic institutions like The Centre for Computer Literacy TCCL, Ministry of Defence Training Centers, Arbitrage Finance Limited, Rims Securities Limited, Rims Merchant Bank, Majestic Securities Limited, Gloria Unit Trusts Limited in the early 90s.
He is the designer of Africa's multiple award-winning indigenous CloudIntegra Software – a Bond/Equity Investment BackOffice and Real-time Trading Solution – serving numerous stock market organizations in Nigeria, Ghana.
He founded Programos Foundation an NGO that has trained freely,  hundreds of jobless  graduates from diverse disciplines and institutions, through his SiDOLiberty Initiative, and matched their 'upgraded' IT-enabled capacities with direct labour market opportunities created for them in the Nigerian Capital Market since 2006.
Mr Amos Emmanuel is the UN World Summit Award, Eminent National Expert for Nigeria and Jury Member. He is charged with the responsibility of propagating nationwide education and awareness, conducting annual national competitions and pre-selections, showcasing best technological innovation on the global network with a view to enhancing mobile and e-content innovation development in the Nigerian society. He has made Nigeria's presence on the world innovation map in the last decade an indelible one by recording multiple laurels year in year out!
Mr Amos Emmanuel who is Ex-Officio Board Member and Immediate Past, Vice President, Information Technology Association of Nigeria, ITAN (WITSA member), was recently appointed as Director Africa, Global Digital Foundation.
Mr Amos Emmanuel is member of Nigeria Computer Society, NCS, Institute of Software Practitioners of Nigeria, ISPON, Fellow, Institute of Information Management, IIM, member AIESEC Alumni Nigeria, AAN.
He is married with children and grandchildren.
---
Dr. Isaias Barreto da Rosa – Telecommunications & Information Technologies, ECOWAS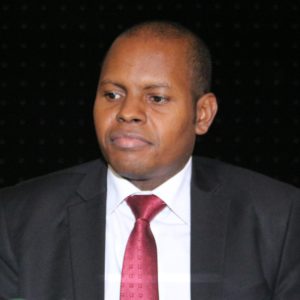 Dr. Isaias Barreto da Rosa was born on November 4th, 1976 in Santiago Island, Cape Verde. He is married with three children. He was appointed the first ECOWAS Commissioner in charge of Telecommunications & Information Technologies in February 2014. After 40 years of the history of ECOWAS, Dr. da Rosa is the first Cape Verdean to be appointed in the top management of this regional body. He was selected by the ECOWAS Council of Ministers through a public competition process. He is also the youngest Commissioner in the history of the Economic Community of West African States.
Dr. da Rosa concluded his post-doc at Tallinn University, Estonia, addressing the issue of enabling mobile access to digital libraries in digital divide environments. He holds an Advanced Studies Diploma and a PhD degree (Hons) in Education and Human Development (University of Santiago de Compostela, Spain), a Master degree in Management Development (Euro-Arab Management School, Granada, Spain), and a bachelor degree in Computer Science (Faculty of Science, University of Lisbon, Portugal). Dr. Isaias Barreto da Rosa is a Cisco Academy instructor, by the University of Central England, United Kingdom and Nelson Mandela Metropolitan University, South Africa.
Prior to joining the ECOWAS he worked as a Software developer at the Center for the Study of Information Problems at the Portuguese Catholic University, Portugal; researcher and lecturer at Tallinn University, Estonia; professor at Jean Piaget University of Cape Verde for 13 years, where he also assumed several other responsibilities such as head of the Department of Science and Technology, Director of the Technological Division; Director of the Digital Education Lab, Cisco Academy Manager, Microsoft IT Academy Manager, etc.
Dr. Isaias Barreto da Rosa was also a consultant for Cape Verdean Government and institutions as well as other international organizations. He has lectured in several countries and has dozens of scientific papers published in scientific journals and proceedings of international conferences.
Since his appointment as ECOWAS Commissioner for Telecommunications and Information Technologies, Dr. da Rosa has been the arrowhead of the Telecommunications & Information Technologies Department, overseeing the development and deployment of reliable and affordable Telecommunications, Postal and ICT services for ECOWAS Institutions and for the West African subregion at large. He has been keen on promoting cybersecurity and fighting cybercrimes in West Africa. One of his many achievements is Free Regional Roaming between all the 15 ECOWAS Countries. After three years of studies, negotiations, and consultations led by Dr. da Rosa, the ECOWAS Ministers in charge of Telecommunications and ICT finally approved on October 6th in Praia, Cape Verde, a regional regulation on free roaming. With this regulation, ECOWAS citizens traveling within the sub-region will be able to use their mobile phones to receive and make phone calls as if they were in their home countries, without any roaming charges. The implementation will start in January 2018.
---
Mr. Tope Aladenusi – Chief Strategy Officer & Cyber Security Leader, Deloitte West Africa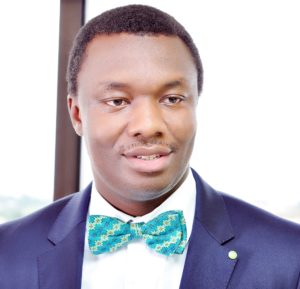 Tope Aladenusi is currently the Chief Strategy Officer for Deloitte West Africa. He has provided Information Technology (IT) assurance and advisory services to over 30% of the companies quoted on The Nigerian Stock Exchange and 85% of the commercial banks in Nigeria. He has served 75% of the GSM companies in Nigeria, several multinational manufacturing and oil & gas companies as well as government institutions. He has worked in Nigeria, Ghana, Togo, Cameroon, South Africa and in the UK and has also serviced clients in 16 other countries.
Tope pioneered the cyber security practice at Deloitte Nigeria, and it has grown to be the largest in Nigeria. The Deloitte cyber security team in Nigeria represented Africa at the Global Cyberlympics in 2015 and had the best result from Africa during the finals competition held at Washington DC. Prior to joining Deloitte, Tope ran his own IT Company where he provided services such as software development and computer networking.
Tope has published several technical papers on IT, IT Governance and cyber security in the dailies and delivered keynote addresses in 5 continents. His annual "Nigeria Cyber Security Outlook" has been a reliable forecast and resource material. Two of his articles were recently ranked by Mondaq as 'Most Popular' in Nigeria: 2017 Nigeria Cybersecurity Outlook was ranked Most Popular article in Nigeria in February 2017 and 'Cyberharam': Can Nigeria Prepare For the Next Generation of Terrorists? was ranked Most Popular article in Nigeria in October 2016.
Tope is a member of the Information Technology Systems and Security Professionals association of the Nigerian Computer Society (NCS). He has also provided technical support to the NCS annual international conference since 2013. He is currently the co-champion of the Science and Technology Policy Commission of the Nigerian Economic Summit Group (NESG).  In recent past, he was also a committee member of the Science, Technology and Innovation Consultative Forum of the Federal Government of Nigeria. Tope is the immediate past president of the ISACA Lagos Nigeria.
Tope has received several recognitions; in 2012, he was named the Information Management Personality, by Records and Information Management Foundation of Africa. He also got a Cyber Security Recognition Award from the Information Security Society of Africa in October 2017 and received a recognition from the Office of the National Security Adviser for Nigeria in June 2014 for his support and contribution to the National Cyber Security Agenda.
Tope has a mentorship program for IT professionals and has mentored and spurred the interest of many young Nigerians in the area of IT and IT security.
Tope holds a Bachelor of Science Degree in Computer Science from University of Ilorin. He is a Certified Information Systems Auditor, Certified Information Systems Security Professional, Certified Internal Auditor and Certified Ethical Hacker. He is also Certified in Risk and Information Systems Control, Certified by the Business Continuity Institute, and has completed the COBIT5 Implementer course and ISO-27001 Lead Auditor course.
---
Mr. Valentine Obi – Group Chief Executive Officer of eTranzact Global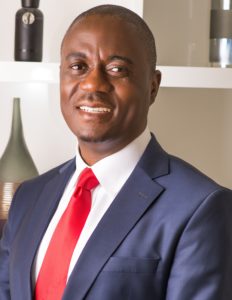 Valentine Obi is the founder and Group Chief Executive Officer of eTranzact Global. eTranzact is Africa's leading provider of mobile banking and payment services, with operations in some African countries, including Nigeria  and the United Kingdom. He has an extensive experience in Information Technology sector and has served in various capacities both locally and internationally as a project director of various IT projects, including World Bank assisted projects in Nigeria and Ghana.
In 2003, Val became the first African to receive the coveted Computerworld Honors Gold Medal of Achievement in San Francisco, USA, for innovative and visionary use of information technology to produce and promote positive, social, economic and educational change. He also received the IT Personality of the Year Award from NACOSS, Federal Polytechnic, Offa.
In January 2008 his company received "The Most Innovative Product of the Year" award from the Central Bank of Nigeria. Other awards received includes: 2012 Best Mobile Payment Initiative Award in South Africa; 2014 Mobile Payment Solution of the Year Award by LEAD Africa, etc. Val trained as a computer engineer and holds an MBA from Instituto de Empressa in Madrid, Spain. He is an alumnus of the Harvard Business School, Boston, USA and currently a doctoral student with International School of Management, Paris, France.
In addition to his love for technology and applications, Valentine is also involved in the development of the educational sector, He is a pioneer member of the Board of Regents of Covenant University and a lecturer at the Word of Faith Bible institute, WOFBI. Val is also a district pastor with the Living Faith Church Worldwide, a member of Young Presidents Organization (YPO) / World Presidents Organization (WPO) and a member of the Institute of Directors (IOD), Nigeria.
He is also the founder and chairman of Covenant Visions International Limited, a software development company.
---
Dr. Yele Okeremi – Chief Executive Officer, Precise Financial Systems Ltd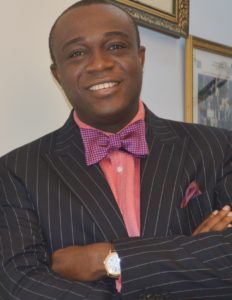 Yele Okeremi is the founding and incumbent Chief Executive Officer of Precise Financial Systems Ltd.
He is a Microsoft Certified Systems Engineer and holds a Doctor of Business Administration degree from the Swiss Business School, Zurich, Switzerland having previously obtained a Masters of Applied Business Research from the same institution. He also has a Bachelor of Science degree in Computer Science (With Economics) from the Obafemi Awolowo University and a Masters in Business Administration. He is an alumnus of the Wits Business School, Johannesburg South Africa and the prestigious Harvard Business School, Boston, Massachusetts, USA where he completed the Owner President Management Program.
Prior to PFS, he had a successful professional career at Inlaks Computers before he proceeded to Industrial Bank Limited (Merchant Bankers) as a Programmer/Analyst. He was the Chief Information Officer of Industrial Bank as at the time he left for Ventura Savings and Loans Limited as the Head, Systems and Logistics department. He held this position until 1994 when he founded PFS with Philip Ayeni, a Chartered Accountant.
As a leading icon in software development in Nigeria, Okeremi is also a member of the Presidential Initiative for developing the software industry in Nigeria and has previously served on the board of the Nigeria Information Technology Development Agency (NITDA). He is the first Vice President of the Institute of Software Practitioners of Nigeria (ISPON) having previously served as Second Vice President and Chairman Legal and Legislative Committee of the Institute.
As a technology startup advocate supporting the promotion and funding of indigenous entrepreneurs, twice, he served as the chairman of the Local Organizing Committee [LOC] for Demo Africa in 2014 and 2015. Demo Africa is an initiative of the United States Department of State and Lions@frica to promote innovation in the technology field globally and connecting startup companies with investors.
Dr. Okeremi has a passion for the development of intellectual capital of the black race and continues to advocate his position that irrespective of the conditions of the black man, the black man is by no means inferior in intelligence to anyone else in the world.